ServoLab Servo Motor Repair Capability
Our dedicated servo motor repair engineers are committed to providing the highest quality service and exceptional repair reliability, supported by a two year warranty. This is achieved through the application of many years of knowledge gained through experience of repairing servo motors from all major servo motor manufacturers.
The stages of every servo motor repair are the same no matter how complex, how small or how large the servo motor, every repair receives the same attention to detail and commitment to quality. The stages of the servomotor repair process are summarised as follows: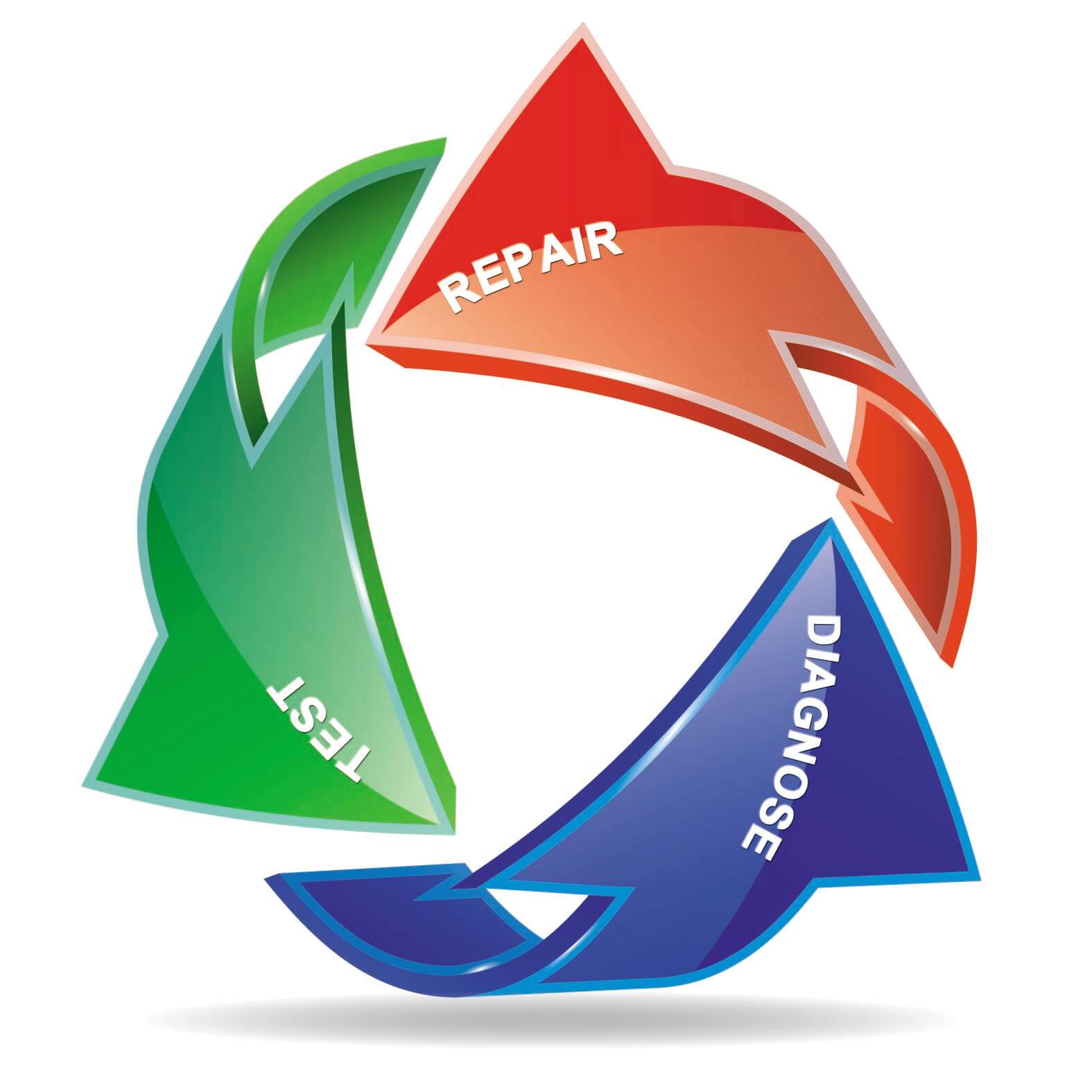 Stage 1 – Inspection and testing – When a servo motor repair is started the first thing we do is consult with the client to establish the nature of the fault, the servo motor is then tested to identify any additional faults, and finally the whole motor is systematically dismantled. Photographs of the servo motor are taken at each stage to record the condition of the motor.
Stage 2 – Diagnosis – Using the data from the test run of the servo motor, along with the inspection records created during the dismantling, a quotation is created. This quotation for the servo motor repair will detail each and every fault found, the condition of the servo motor and the repair programme needed to return it to service.
Stage 3 – Servo motor repair – The repairs needed are undertaken, this can include a thorough clean and decontamination depending on the use of the servo motor, servo motor rewind, repair or replacement of the servo motor feedback device, shaft replacement, and refurbishment of the housing.
Stage 4 – Testing – Once the servo motor repairs are complete each servo motor is tested through a number of cycles as if it were in operation. In our experience of servo motor repair this is the only way to be sure that the repaired servo motor will return to service fully operational and fault free.
CONTACT US NOW
To learn more about our range of servo motor repair services or to arrange free collection and quotation for your repair, contact one of our team now to discuss our requirements on 0161 865 6161.
CONTACT US NOW